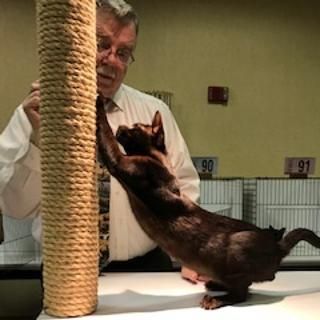 CURRENT EVENTS
 This section will be filled with News Items about what is happening NOW and what WILL BE happening in the future for 5-Acre Farm Havana Browns and our Kitties! 
The BIG NEWS is:  Mz Billie and Mr Zeke have given us 5 excellent Baby Brownies! PLEASE check out the KITTENS!!! section for more.
OUR NEXT SHOW:  Zeke doesn't want to miss the final show of the 2019 Season in Springfield, Il, on the 27th and 28th of April, Saturday and Sunday. So, we will be there, for certain.